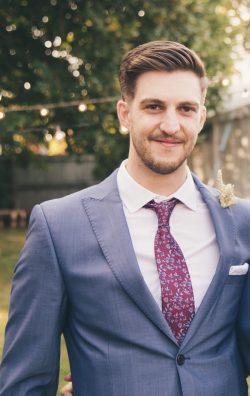 Author:
Mark Anthony Kaye
Bio:
Mark is a first year PhD candidate (Area Studies) at the University of Portsmouth. With a background in contemporary British and European history and politics, his PhD research focuses on the cultural, social and political consequences of Brexit. Funded by the SCDTP, Mark is also the editor of the SCDTP blog and works as the Media Coordinator for the Centre for European and International Studies Research.
---
As the UK's referendum on its membership of the EU begins to dwindle into the distance in the nation's rear-view mirror, scholars are increasingly turning their attention away from the causes of Brexit towards its impact and consequences. Economists have been vociferously tapping away at their calculators in their endeavour to understand the impact of Brexit on financial markets and the nation's future economic outlook. International Relations scholars have been musing over the consequences of Brexit on the UK's foreign relations, its trade deals and the role of the newly 'independent' nation in international aid and development. Meanwhile, political scientists and European Studies scholars have been troubling themselves with the implications of Brexit on the political project of European integration.
To date, however, there has only been minimal scholarly attention paid to the experiences of people living in the UK through the Brexit period. That said, the extant literature on this subject, though limited in scope and not entirely unproblematic, indicates that Brexit has had notable consequences for people living in the UK. For instance, Hobolt et al. (2021) have examined the ways in which the referendum, by reducing a complex policy matter into a simple binary of 'in or out,' triggered an affective polarisation that divided UK society into two groups: that of Leavers and Remainers. Opinion-based in-group identification and out-group differentiation, they contend, has resulted in prejudicial views between the two groups as well as evaluative bias in both the perceptions and decision-making of these groups. This, they warn, has endangered democratic praxis in the UK; preventing productive deliberative political processes, as citizens become unwilling to 'speak across the divide, let alone respect or befriend one another' (Hobolt et al., 2021, p.1490).
Concurrently, Davies (2021) has shown how this divide between Leave and Remain voters has been having a considerable impact on individuals' social and familial lives. Citizens have been navigating the problematic social dynamics arising from affective polarisation, she reveals, and avoiding familial conflict and division, through a refusal to discuss Brexit: 'remaining silent about politics was often used as a way of maintaining relationships' (Davies, 2021, p.10). Others, such as Browning (2018), have focused on the impact of the Brexit vote for those citizens that opted for Remain. He argues that while Brexit was the source of jubilation for Leave voters, it was also the cause of deep existential anxiety and ontological insecurity for many Remainers, who resultantly, have been questioning their place in the UK, impacting their sense of 'belonging.' For those that wanted to remain in the EU, Brexit has fundamentally destabilised their 'worldviews, routines and core conceptions of selfhood' as well as notions of 'societal trust' (Browning, 2018, p.337).
These studies reveal a less than united United Kingdom, before even considering how the referendum results differed between the regions and devolved nations. They indicate that not only did Brexit have differentiated impacts upon the nation's citizenry, it has also had significant social and cultural impacts. However, the full extent of how Brexit continues to impact the daily lives of individuals and communities, how they are engaging (or not) with the ongoing Brexit process and how they envisage their lives and the state of the nation moving forward remains opaque. There is therefore an intellectual imperative for further academic investigation into these matters.
How then, do I intend to explore the experiences of people living in the UK through the Brexit period?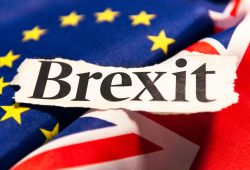 Firstly, the research will be rooted in a recognition that the aetiology of Brexit is complex and multiple and take as its starting point the proposition that the Brexit moment is defined by a multiplicity of forces, pressures and complex contradictions (Clarke n& Newman, 2017). To reflect this complex reality and protect against the dangers of reductive analysis, I borrow from Gramscian-Hallian theory to interpret the present moment the as the Brexit conjuncture. A conjuncture can be understood as a 'period during which the different social, political, economic and ideological contradictions that are at work in society come together to give it a specific and distinctive shape' (Hall, 2010, p.57). Key to this concept is the recognition that the conjunctural moment is composed of multiple elements, at differing levels of society, with 'different points of origin, dynamics and temporalities' (Clarke, 2019).
Key features, or elements, of the Brexit conjuncture can be understood as: polarisation of the nation's social and political fabric; prominence of populist anti-immigrant discourses; the emergence of new forms of xenophobia; a preoccupation with impact of EU on UK economy, immigration laws and sovereignty; and a continuation of economic and social inequality (Mintchev, 2021). Beyond these core elements, the Brexit conjuncture can also be understood as a signifier of emergent politics: a moment in which 'new fractures, alignments and identifications' are revealed (Clarke & Newman, 2019). The use of conjunctural analysis within the research paradigm will facilitate an investigation capable of examining these various elements, individually and interrelatedly, one that recognises and understands temporality, or more specifically multiple temporalities (Hall, 2022). The concept of conjuncture is also a valuable tool for avoiding methodological nationalism, allowing the research to be attendant to the ways in which the Brexit moment relates to broader European and global processes.
However, the multiplicity of happenings that led to the Brexit conjuncture, and are manifest in it, mean that it is not clear what possible futures may yet arise from it. What can be identified however, is how people are experiencing the Brexit conjuncture in the present, and how this informs the ways in which they construct an imagined future for both the nation and their place within it. This leads to the second theoretical pillar and approach of my research: a bottom-up, qualitative analysis that focuses on the subjective meaning-making processes of individuals and communities living through the Brexit conjuncture as understood and explained by themselves. In this way, the research is situated within an interpretivist epistemic tradition and will utilise the attendant research methodologies. On this basis, the research outputs will be illustrative, rather than representative.
At first glance, the epistemology of interpretivism and analytical frame of conjuncture might appear discordant, not least in that the latter utilises a structuralist approach rooted in historical materialism. However, I aver that wielding both theoretical approaches within a single research paradigm affords the opportunity to not only asses what is happening at the social, cultural and political levels of society within a given moment, but also how individuals and communities understand and respond to those processes, and can help to identify those which might be emergent. This is to be achieved by taking a 'soft' interpretivist approach, similar to the interpretivism of Bevir and Rhodes, which takes up a position between hermeneutics and post-structuralism (Finlayson, 2004). This allows for the more realist approach of conjunctural analysis, one that recognises structures and structural processes within society (social, political, cultural, economic, institutional, etc) while also emphasising the importance of the 'situated agent,' interlocutors' ability to influence and change those structures, and the importance of their subjective meaning-making processes within the broader conjunctural moment.
In utilising the research paradigm detailed above, my research will seek to answer the following core questions:
How are people living in the UK experiencing, navigating and responding to the Brexit conjuncture and its various elements?
How is the Brexit conjuncture and its various elements influencing (if at all) citizens' 'future imaginaries,' both of themselves and of the nation as a whole?
What cultural, political and social phenomena can be identified as 'emerging' from the Brexit conjuncture?
In doing so, I hope to shed further light on the ongoing implications and consequences of Brexit for those living through it.

---

References
Browning, C.S. (2018). Brexit, existential anxiety and ontological (in) security. European Security, 27(3), 336-355.
Chang, W.W. (2018). Brexit and its economic consequences. The World Economy, 41(9), 2349-2373.
Clarke, J. (2019). A sense of loss? Unsettled attachments in the current conjuncture. New Formations: A Journal of Culture/Theory/Politics, 96(1), 132-146.
Clarke, J., & Newman, J. (2017). 'People in this country have had enough of experts': Brexit and the paradoxes of populism. Critical Policy Studies, 11(1), 101-116.
Clarke, J., & Newman, J. (2019). What's the subject? Brexit and politics as articulation. Journal of Community & Applied Social Psychology, 29(1), 67-77.
Davies, K. (2022). Sticking together in 'Divided Britain': Talking Brexit in everyday family relationships. Sociology, 56(1), 97-113.
Finlayson, A. (2004). Political science, political ideas and rhetoric. Economy and Society, 33(4), 528-549.
Hall, S. M. (2022). Waiting for Brexit: Crisis, conjuncture, method. Transactions of the Institute of British Geographers, 47(1), 200-213.
Hall, S., & Massey, D. (2010). Interpreting the crisis. Soundings, 44(44), 57-71.
Hobolt, S. B., Leeper, T. J., & Tilley, J. (2021). Divided by the vote: Affective polarization in the wake of the Brexit referendum. British Journal of Political Science, 51(4), 1476-1493.
Mintchev, N. (2021). The cultural politics of racism in the Brexit conjuncture. International Journal of Cultural Studies, 24(1), 123-140.