SCDTP's 2023/24 Cohort of Postdoctoral Fellows
If you are looking to apply to join our 2023/24 cohort of Postdoctoral Fellows please follow the link which will take you to our Postdoc Fellowship Scheme page.
We are pleased to welcome our latest cohort of ESRC funded Postdoctoral Fellows who will be with us until the end of the 2021/22 Academic Year.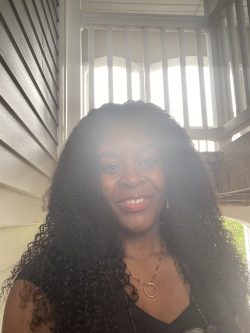 Chinwe Egbunike- Umegbolu

Chinwe Egbunike-Umegbolu is an Economic and Social Research Council (ERSC) postdoctoral fellow based at the University of Brighton. Chinwe is an ADR Blogger and the host of Expert Views on ADR (EVA); The podcast/blog which is in line with her research work focuses on simplifying Alternative Dispute Resolution (ADR) to attract more users to settle disputes or conflicts with ADR.
Her fellowship (focuses on Alternative Dispute Resolution and workplace: a British -Nigerian Comparison) extends her doctoral work, which investigated the effectiveness of the Multi-Door Courthouse in Lagos State (LMDC) and its impact on other states, particularly Enugu State (ESMDC). Further, her PhD thesis utilised traditional doctrinal analysis combined with Quantitative and Qualitative data collection tools such as observation and semi-structured interviews. A total of ninety-seven semi-structured interviews and focus groups with the users and stakeholders of the LMDC and ESMDC were carried out.
The most significant findings are- initiating action at the LMDC has enabled low-income citizens to settle their cases with minimum costs and hassle, in sharp contrast to traditional court case litigation processes. The research also established that African societies had their methods of conflict resolution through informal means. These methods were not acknowledged and marginalised with the advent of court-based litigation systems favoured by British and Western colonisers and settlers.
During the fellowship year, Chinwe will work on disseminating her work through publications, and research visits to mediation centres in the UK, Nigeria, and the US. Chinwe will also undertake further training in Mediation, different methodologies, and Continuous Professional Development and teach ADR and employment law / Human Resource Management.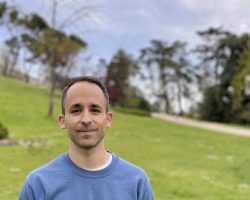 Tomás Ojeda
I am an ESRC Postdoctoral Fellow at the University of Brighton. During my time here, I will be based at the Centre for Transforming Sexuality and Gender, where I will be working with Dr Zoë Boden-Stuart.
This fellowship further develops the findings of my doctoral research, which critically interrogated what has been called the 'turn to sexual and gender diversity' in the psy professions. It did so by exploring how the concept of diversity has been taken up by psy professionals working with LGBTIQ+ people in Chile, analysing the ghostly elements that haunt diversity work in the present and that expose the psy professions' troubling relationship with race, cis-heteronormativity and the past of the Chilean dictatorship.
During the fellowship year, I will explore what a non-pathologising, affirmative and culturally competent approach to mental health means and does for LGBTIQ+ diversity workers. To answer this, I will undertake secondary analysis of existing data from my doctoral study and run two collaborative knowledge exchange workshops with mental health practitioners working with LGBTIQ+ people in Chile and the UK, aimed at developing recommendations for policy and practice from a non-pathologising and social justice framework.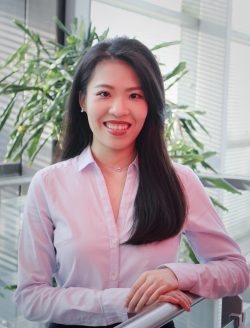 Xinyang Lu
Xinyang is an ESRC Postdoctoral Fellow at the University of Southampton in the department of Modern Languages and Linguistics.
Her research aims to investigate international students' multidimensional adjustments in the UK, particularly through linguistic and sociocultural domains. It seeks to explore the dynamic interrelationships between the two domains. This research also intends to probe what strategies sojourners employ to cope with such adjustments. In this way, this project aims to build up a cross-disciplinary and interactive model to present strategies identified for dynamic interactive linguistic and sociocultural adjustments in a transnational context. The research findings thus can support reducing social discrimination of race and ethnicity in the UK by promoting international students' high-level integration, which can expand the concept of Equality, Diversity, and Inclusion in the academic institutions but also in the local city (e.g. Southampton) and the wider UK society.
During the fellowship year, Xinyang will disseminate her work through a range of written publications, conferences and workshops within and beyond the academic remit. She will also network with Higher Education organizations, policymakers and social communities to further promote international students' integration and the concept of EDI.
Michael Howcroft
Michael is based in the Southampton Institute for Arts and Humanities at the University of Southampton. His fellowship looks at the concept of the civic imaginary as a way of understanding relationships between cultural behaviour and political culture. He is writing a monograph, peer-review articles and presenting at international conferences. He will also develop knowledge exchange activities focussing on civic pride and 'Levelling Up', with policymakers, think tanks, cultural and heritage organisations. The fellowship supports his methodological skills through training in quantitative and mixed-methods research.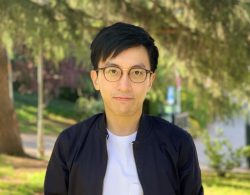 William Chan
William is an ESRC Postdoctoral Fellow at the University of Southampton. William's proposed research, driven by his interest in political theory, focuses on two challenges to democratic politics: (a) the decision-making capacity of democratic governments is not stably competent, as they sometimes yield populist, short-termist or inconsistent policy outcomes that negatively affect citizens, and (b) social media have the ability to manipulate individuals' perspectives on other citizens, the government and the candidates for elections, thereby shaping their political choice. During his fellowship period, William will investigate the moral concerns of and institutional solutions to these challenges.