We fund students undertaking Masters + PhD programmes (1+3 funding) and stand-alone PhD programmes (+3 funding).
In addition to covering the cost of programme fees, those in receipt of a South Coast DTP studentship award will also receive an annual maintenance grant of £17,668  (2022/23 UKRI rate).  South Coast DTP PhD students will also have access to additional funding for things such as carrying out fieldwork, purchasing essential equipment and attending relevant conferences.
In addition to our Open Call for student-inspired projects, we are also accepting applications to the projects listed below.  To apply for any of these projects, or to the open call, please complete the relevant application forms by clicking on the 'Apply' tab at the top of the page.
---
University of Brighton
Investigating the role of employee ethnicity as a risk factor for exploitative labour practices in the UK adult social care industry: a focus on London and the South East
(EDI_2324_25)
Supervisors: Anne Daguerre, Adaeze Okoye, Jane Parry
The University of Brighton Business School, in collaboration with the University of Southampton, is recruiting one fully-funded, full-time, three year PhD studentship, starting in October 2023. The studentship aims to support a promising researcher in the field of business, law and workplace relations, who will develop expertise in a highly sought-after field. The project examines whether ethnicity represents a risk factor in exposure to labour standards violations in social care. The PhD candidate will conduct qualitative research into the working conditions of ethnic minority and foreign born care workers. It would be an advantage if the researcher was living close to diverse neighbourhoods, given the likely preference for in-person interviews for low-income, time-poor research participants. 
---
Understanding class in the lives of young people in the UK: using visual methods to inform social policy (EDI_2324_27)
Supervisors: Sarah Leaney, Laura Harvey
Social class has re-emerged in popular discourse in the UK, politicians across the political spectrum are once again talking to and for the 'working class' and widespread union action is re-establishing solidarities across groups of 'working people'. This project seeks to understand how young people are navigating the rise in talk of class at a time when material inequalities are deepening. Through participatory research methods this project will question how young people understand class in their own lives and explore the transformative possibilities of teaching and learning about class. 
---
Living well in cold homes – A mixed-methods study of people from Black Minority Ethnic backgrounds living in fuel poor households (EDI_2324_34)
Supervisors: Nigel Sherriff, Jörg Huber, Alexandra Sawyer
This studentship offers the opportunity to develop a mixed methods (quantitative/qualitative) research project with, and for, people from Black Minority Ethnic backgrounds living in fuel poor households. The project will explore the experiences, challenges, solutions, and physical, mental, and social wellbeing of BME individuals and households living in fuel poverty. The current context of rising fuel prices and the need for decarbonisation in the housing sector creates a unique opportunity to contribute social and health policy debates. The PhD will contribute to a wider programme of public health, care, and well-being located within the School of Sport and Health Sciences. The studentship offers the opportunity to develop innovative methodologies to engage people living in fuel poor households, and both theoretically and empirically, offers an important contribution to public health/health promotion strategies and policies that impact on health and social policies including care. 
---
Sensory Inequalities and Access to Blue Space (EDI_2324_17)
Supervisors: Catherine Kelly, Mary Gearey, Heather Massey
Applications are sought for a doctoral candidate to investigate the lived experiences of people with auditory or visual impairments in relation to blue space (including outdoor swimming). In particular, this project will examine how people with sensory impairments value and engage with blue space; the specific wellbeing outcomes (physical, social and psychological) that may be experienced by people with sensory impairments who participate in outdoor swimming and blue space engagement; the barriers to blue space/outdoor swimming engagement and provision. Candidates holding a 2.1 degree in humanities/social sciences who have a sensory impairment are encouraged to apply for this award.
---
University of Portsmouth
Discovering Diversity: Ethnic Minorities in the European Parliament (EDI_2324_16)
Supervisors: Wolfram Kaiser, Nora Siklodi , Annabel Tremlett
Ethnic minorities are severely underrepresented in the European Parliament (EP) as a transnational democratic institution. This raises major issues about its institutional identity, representativeness, and policy-making. This project will explore EP policy-making on ethnic diversity and analyse the identity and work experience of people (both MEPs and staff) with an ethnic minority background. It will also address normative questions how the EP could improve its ethnic diversity to increase its legitimacy and the efficacy and inclusivity of its policy-making. The project will include an internship in the EP for data collection and work experience purposes.
---
Child safeguarding work and the wellbeing of Gypsy, Roma and Traveller (GRT) families (EDI_2324_32)
Supervisors: Annabel Tremlett, Anita Franklin
Gypsy, Roma and Traveller ('GRT') families are shown to be disproportionately represented in child safeguarding cases, but little is known about the process. This raises concerns about how the voices of families are accessed and attended to in home visits, how they understand safeguarding processes, and their subsequent wellbeing. This PhD project provides the opportunity for in-depth, qualitative research to ensure that GRT families feel listened to and engaged with. The study will take a broad view of who is 'Gypsy, Roma and Traveller' so will seek participation from people who self-identify with any of these terms or related ethnonyms.
---
Sensory and attentional processing in primary school autistic children: implications for classroom design (EDI_2324_33)
Supervisors: Beatriz López, Jessica Massonnie
This project will document the auditory profile of primary school autistic children aged 6-10, focusing on 1) tolerance to classroom noise and 2) learning. It aims to:
1. Document auditory profiles, and their developmental trajectory
2. Investigate which aspects of the classroom environment are challenging for particular auditory profiles, and how they impact learning
3. Develop policy recommendations of how to tailor support for autistic children in primary school according to their auditory profiles. The design and methods will be co-produced with the community (i.e., children, parents and teachers)
---
Memory, Reporting, and Culture: Improving interviewing practice in asylum contexts (EDI_2324_22)
Supervisors: Lorraine Hope, Tanja Veldhuizen
The pursuit of justice, fairness, and equality increasingly relies on productive interactions between interviewees and interviewers from diverse cultural backgrounds. This is particularly important in the asylum context where decisions concerning immigration status often rely heavily on the outcomes of interviews between officials and those seeking to credibly describe challenging experiences. However, cultural factors likely impact on both memory reports and communication style in interviewing contexts. Taking a multi-methods inclusionary approach that embeds an understanding of cultural diversity and expression, this research programme will develop enhanced interviewing practice that facilitates the reporting of detailed and accurate accounts in asylum contexts.
---
University of Southampton
Understanding the structure and engagement of personal networks that support older people with complex care needs in marginalised communities and their ability to adapt to increasingly 'digitalised' health and social care (EDI_2324_01)
Supervisors: Ivalyo Vassilev, Chris Allen, Euan Sadler
To meet increasing health and care needs in an economically sustainable way, there has been a growing focus on people using a range of online health resources to take on an enhanced role in the management of their health. However, such a shift raises concerns about how those with limited access and use of such resources can be supported. This PhD project will use a mixed methods approach utilising quantitative social network analysis and qualitative network interviews to better understand the personal networks of support relevant to older people with complex care needs in marginalised communities' and their ability to adapt to an increasingly 'digitalised' health care landscape, in order to draw out implications for policy and practice. 
---
Engagement with nature among children from minority ethnic backgrounds (EDI_2324_03)
Supervisors: Marcus Grace, Achala Gupta
Research has shown that children from black, Asian and other minority ethnic backgrounds are less likely to spend time outdoors and engage with nature than children from white backgrounds. This project aims to work directly with children from a specific ethnic minority community to determine reasons for this lack of engagement, to explore ways to help them connect with nature and green spaces close to their homes, and to develop appropriately tailored teaching approaches that meet their needs.
---
Migrant entrepreneurship, gender and generation: context and family dynamics in small town Britain (EDI_2324_04)
Supervisors: María Villares-Varela, Heidi Armbruster, Nana Zhang
We welcome applications from highly motivated students to research the impact of entrepreneurship on gender and intergenerational dynamics on migrant family firms in small towns. This interdisciplinary project aims at investigating the main opportunities and barriers for migrants to set up businesses, the effects of entrepreneurship on gender and intergenerational dynamics and what is the role of context (urban/rural, business support available, etc.) on these strategies. We are particularly interested in candidates with an interest in migration and/or work and employment, and with knowledge of qualitative and ethnographic methods. 
---
Being Autistic in Care: Understanding differences in care experiences including breakdowns in placements for autistic and non-autistic children (EDI_2324_06)
Supervisors: Sarah Parsons, Hanna Kovshoff
The outcomes of autistic children in care are known to be poor, and yet there is almost no published research on their trajectories through the care system, patterns of placements, and placement breakdown. This data is vital for informing and improving services and support for foster carers and outcomes for young people. This project is a collaboration with looked-after children's services and will analyse case files of looked-after children to identify and illuminate patterns of placement breakdown. This project will be of particular interest to applicants who may be care experienced or neurodivergent, whom we encourage to apply.
---
Advancing intersectional geographies of diaspora-led development in times of multiple crises (EDI_2324_11)
Supervisors: Jen Dickinson, Julie Vullnetari
This study will consider the overlapping impact of the Covid-19 and cost-of-living crises on individual and collective remittance practices amongst diaspora communities in the United Kingdom. Using an intersectional and relational approach and deploying innovative and creative participatory methods, this will include the views of different groups of people in transnational households, as well as local stakeholders and international policy-makers. We are open to the choice(s) of communities. We strongly encourage applications from PhD candidates who are from a migrant/diaspora background and familiar with the (trans)local context and language(s) of the communities they will research with.
---
From disabled students to teachers (FDST): Mapping transitions to school-based employment (EDI_2324_15)
Supervisors: Ben Whitburn, Nora McIntyre, Tim Corcoran
A disabled PhD candidate is sought to undertake the FSTT project, which advances inclusive pathways to school-based employment for disabled students undertaking university-led programmes of initial teacher education in the South Coast region. FSTT tracks the experiences of disabled students as they transition from their studies to school-based employment, while focusing on the policy contexts that affect their experiences in both settings. The candidate will engage affirmative orientations to critical disability studies and will be a valued member of a team by contributing directly to a range of scholarly activities including peer reviewed publications, community engagement and international knowledge exchange.
---
An investigation of the relationship between health, home and law in the context of poor and precarious housing, and complex and advanced illness (EDI_2324_18)
Supervisors: Katherine Hunt, Helen Carr
This interdisciplinary project will use multiple methods to investigate the relationship between health, law and the making, unmaking and remaking of home in the context of poor and precarious housing; and complex or advanced illness. It aims to learn more about these relationships and make user informed recommendations to improve housing conditions and the effectiveness of housing regulation. The project will appeal to those interested in social justice and user experience. There will be extensive opportunities to build upon existing research skills and acquire new skills to shape the project according to your own interests and experience. 
---
Experiences of Intersectionality and Support among Adults with Learning Disabilities in Black, Asian and Minority Ethnic Communities (EDI_2324_20)
Supervisors: Andy Power, Melanie Nind
The recent context of the Covid-19 pandemic and looming cost-of-living crisis has revealed systemic and structural problems of inequality that disabled people from Black, Asian and minority ethnic communities experience. The voices of people from minority ethnic communities, particularly those with learning disabilities, have long been hidden in disability research. This PhD project will explore how adults from Black, Asian and minority ethnic communities with learning disabilities and their families experience disability, care and support, and how support services can deliver support in culturally sensitive ways and sustain their provision alongside mainstream services.
---
British Black Lives Matter: The Emergence of a Modern Civil Rights Movement (EDI_2324_21)
Supervisors: Gillian Kennedy, David Owen
How are the conditions of emergence, and the intellectual thought, of the British BLM movement related to the Black British Civil Rights movement that developed in, and beyond, the 1960s? This project is concerned to address the continuing history of political reflection on the structural conditions of black/white inequality in the UK and the relationship of this continuing history to protest movements arising within the BAME community. It will explore contemporary BLM protests against that history of protest and in the context of its understanding of the UK's (global) history of black/white relations.
---
Partnership dissolution and re-formation in later life among individuals from minority ethnic communities in the UK (EDI_2324_24)
Supervisors: Maria Evandrou , Jane Falkingham, Athina Vlachantoni
The likelihood of experiencing divorce at ages 65 and over has been rising in the last two decades, however our understanding of ethnic differences in partnership dissolution and re-partnering in later life, and its implications for individuals' resources, remains limited. The project will analyse data from the UK Census and the UK Household Longitudinal Survey to investigate the potential consequences of such patterns for older individuals' financial circumstances, mental and physical health and social networks. The project will appeal to individuals who are interested in ethnic differences in partnership patterns and resources, and who wish to develop their quantitative analysis skills.
---
Estimating and forecasting kinship networks of minority groups in the UK (EDI_2324_19)
Supervisors: Jason Hilton, Jakub Bijak
Kinship networks are hugely important as a source of social capital for individuals; for instance, they can provide an advantage in the job market and may supply informal care to elderly relatives with health conditions. Such kinship networks are the end result of demographic processes, and more specifically of changing rates of fertility, mortality and migration. These demographic rates vary considerably by ethnicity, and as a result, kinship networks can similarly vary across ethnic groups, with implications for poverty and inequality. This project will involve statistical modelling and forecasting first demographic rates and later kinship structures by ethnic groups.
---
If 'Black Lives Matter', do 'Asian Lives Matter' too? Impact trajectories of organisation activism on wellbeing of ethnic minority communities (EDI_2324_14)
Supervisors: Paurav Shukla, Sabu Padmadas
Many business organizations have landed their support to the 'Black Lives Matters' campaign. When such race specific campaigns become successful in driving social change globally, does it actually bring positive wellbeing consequences for the target population of such campaigns (i.e., black community)? Moreover, with the success of another community supporting campaign, do other ethnic minorities (i.e., Asians, East Europeans, etc.) feel more solidarity, hope, exclusion or marginalization? Would they support business organizations that engage in race specific activism? This project aims to answer the aforementioned critical societal questions through a multi-disciplinary lens of psychology, marketing, economics and demography.
---
Women's pension entitlement in the UK: understanding who may have been left under-provisioned by recent changes in state pension age
Supervisors: Professor Athina Vlachantoni, Professor Jane Falkingham
The 1995 & 2011 Pensions Acts increased the women's state pension age from 60 to 66, however women born in the 1950s have had little time to adopt their saving plans. This PhD will link wage, earnings and Census data to examine the pension entitlements of women in the UK.
---
To apply for funding for these projects, please visit our 'Apply' page.
—————————————————————————————————————————————
In addition to standard studentship payments, members of the South Coast DTP are able to apply to the following schemes for additional funds through the course of their studies:
Warning
: Trying to access array offset on value of type bool in
/home/southcoastdtpac/public_html/wp-content/themes/scdtp/includes/aq_resizer.php
on line
98
Warning
: Trying to access array offset on value of type bool in
/home/southcoastdtpac/public_html/wp-content/themes/scdtp/includes/aq_resizer.php
on line
99
Overseas Institutional Visits
Provides students with a funded extension and additional funding for travel and subsistence, to spend a maximum of 12 weeks at an overseas institution. The scheme is to be used to encourage international engagement, undertake additional specialist training not available in the UK, establish research links and disseminate early research career findings.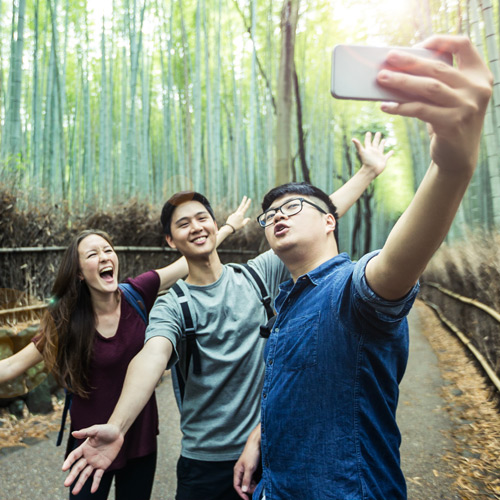 Warning
: Trying to access array offset on value of type bool in
/home/southcoastdtpac/public_html/wp-content/themes/scdtp/includes/aq_resizer.php
on line
98
Warning
: Trying to access array offset on value of type bool in
/home/southcoastdtpac/public_html/wp-content/themes/scdtp/includes/aq_resizer.php
on line
99
Internships
In addition to the RCUK Internship scheme, The South Coast DTP Internship programme will enable students to undertake internships for up to 3 months during the course of their PhD. Students will receive an extension to their studentship for the same duration as their internship and may be able to claim up to £1000 per month to cover additional travel and accommodation expenses.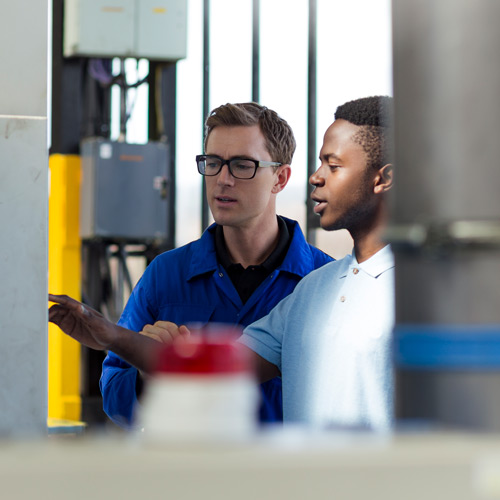 Warning
: Trying to access array offset on value of type bool in
/home/southcoastdtpac/public_html/wp-content/themes/scdtp/includes/aq_resizer.php
on line
98
Warning
: Trying to access array offset on value of type bool in
/home/southcoastdtpac/public_html/wp-content/themes/scdtp/includes/aq_resizer.php
on line
99
Enhanced Student Training Fund
To facilitate student attendance at training courses outside of the normal DTP/Consortium network, the DTP will provide a limited number of bursaries of up to £1000 each. This funding will be available on a competitive basis and is to be used for attending UK/International courses which would enhance the research/research experience. These may be for specialised technical courses within the UK or for training in an area that expertise lies internationally.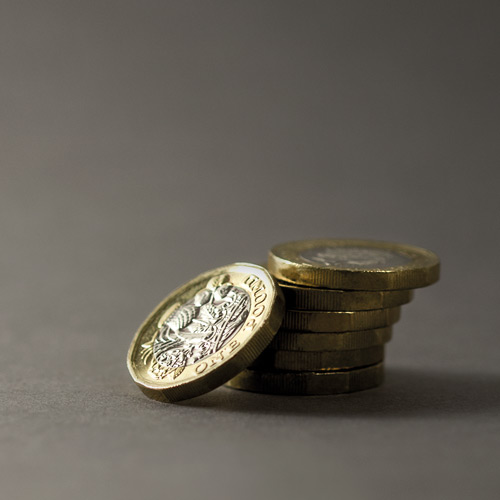 Warning
: Trying to access array offset on value of type bool in
/home/southcoastdtpac/public_html/wp-content/themes/scdtp/includes/aq_resizer.php
on line
98
Warning
: Trying to access array offset on value of type bool in
/home/southcoastdtpac/public_html/wp-content/themes/scdtp/includes/aq_resizer.php
on line
99
Student-led Training Fund
We will make funds available for students to set up their own training courses which can be advertised and attended by students across the entire DTP network. Previous examples have included audio-visual training, policy briefings, and knowledge exchange events.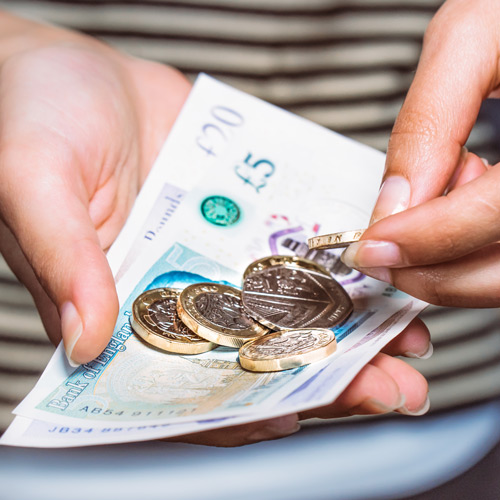 Warning
: Trying to access array offset on value of type bool in
/home/southcoastdtpac/public_html/wp-content/themes/scdtp/includes/aq_resizer.php
on line
98
Warning
: Trying to access array offset on value of type bool in
/home/southcoastdtpac/public_html/wp-content/themes/scdtp/includes/aq_resizer.php
on line
99
Overseas Visit Bursaries
In recognition of the competitive nature of the OIV scheme, the SCDTP will supplement this with an initiative to support students who wish to make shorter overseas visits to enhance their research. We will award a limited number of bursaries of up to £2000 each per year, to support visits of up to 1 month. This scheme will not attract an extension of the studentship.