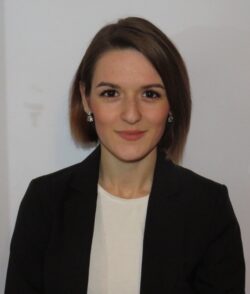 Ellie Atayee-Bennett is a an ESRC SCDTP-funded PhD Researcher within the department of Sociology at the University of Southampton. Her research explores the experiences of Jewish, Christian, and Muslim vegans within the context of late modern Great Britain and seeks to understand both how veganism is practiced and experienced within religious contexts, and how religious beliefs, practices, and values, interconnect with ethical beliefs, practices, and values.
The SCDTP has successfully hosted another brilliant Cumberland Lodge residential event, held between 20 and 22 April 2022, and the number of students attending this year was higher than in the past. That is because after two years of cancellations due to the pandemic, this year was the first and last opportunity for many students to attend. And it being a highlight of the SCDTP year, we were not going to miss out!
We arrived early evening on the Wednesday and as soon as we settled into our rooms, a 3-course dinner followed (you are well fed at every meal at Cumberland Lodge!) Afterwards, we headed to the conference room for our welcome talk. Canon Dr Edmund Newell, the principal of Cumberland Lodge, talked us through the history of Cumberland Lodge and its significance in academia. We learnt a great deal about the place's past. Established in 1947 by Amy Buller, Cumberland Lodge quickly became associated with excellent research and progress towards more peaceful, open, and inclusive societies.
After the inspiring talk, we were all given an SCDTP hoodie (you get a free hoodie when you attend too!) and then the evening was ours to do with as we pleased. Attendees had a chance to bond over board games and table tennis and got to know one another over drinks. After so many months of staying at home and everything being online due to the Covid-19 outbreak, the event's evenings were golden.
The second day of the gathering, Thursday, began with thirty-second elevator pitches, where we learnt about each other's research and what interesting projects there were! This was followed by a jam-packed day, led by Dr Jen Allanson of Skillfluence, full of useful tips and guidance valuable to every stage of the PhD as well as skills we can take forward into any career, academic or otherwise.
The session began with some time management exercises, where we were encouraged to think about how we were spending our time and which activities we should prioritise, as well as the things that stole our attention and what lay within our circle of influence; to identify how to be proactive, rather than reactive. We moved on to think about writing skills and how we could be more effective when it came to writing our thesis. Dr Allanson shared a fantastic acronym: POWER, Plan, Organise, Write, Edit, Rewrite. We were then tasked with creating both a map for our thesis and a planning document for each chapter. These two exercises were very valuable for thinking about our thesis in a new way, especially for those of us who are in the advanced stages of our PhD!
After a break, we explored a plethora of hacks relating to productivity, namely free writing, the Pomodoro technique, improving one's workspace, and identifying our peak and low energy times; motivation, rewards and keeping oneself accountable; and action planning, such as progress monitoring, managing interruptions, learning to say no, overcoming procrastination, and making use of delegation and collaboration.
The focus of the afternoon was resilience; Dr Allanson introduced us to the 5 pillars of resilience, something I know I will take away and draw on regularly: (1) Relationships, and fostering these through supportive networks and empathetic listening skills; (2) Perspective, and how to reframe situations enabling us to see the bigger picture and reflect on our achievements; (3) Inner Drive and truly understanding both what motivates us and how to motivate ourselves; (4) Purposefulness, and being clear on what our values are in life so we can better prioritise; and (5) Energy, ensuring that we take good care of ourselves through nutrition, hydration, sleep, exercise, gratitude, and giving ourselves time to recharge.
Friday was the Social-Sci Hackathon, which was all about Research to Action, led by Valeria Ramirez of Collectif Chercheurs Consultants. We were put into groups and encouraged to think about consultancy and how we could pitch our research to businesses.
The session was divided into 5 parts: (1) Discover, where we discussed what skills and values would be needed for working with profit businesses, as well as the ethical challenges and risks associated with working with them; (2) Explore, which involved us thinking about our own research projects and seeking to identify the problem we were trying to solve, the actors involved, why the problem should be resolved, and what financial resources we could draw upon; (3) Learn, which consisted of selecting a project in our group and continuing to explore how it could be communicated concisely and empathetically, before writing a strategic plan that considered the actions needed to be taken, the specific individuals or teams who would implement each part of the plan, and the methods we would use to encourage collaboration and partnership; (4) Implement, where we finalised our group's Research to Action plan; and (5) Final Pitch, where a volunteer from each group presented their pitch to the rest of the room. To inspire our competitive spirits, we all had to vote for the best group pitch, with book vouchers awarded to the winning group.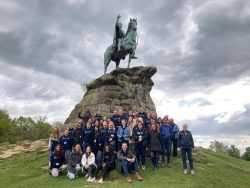 The residential was rounded off with a wonderful group walk around Windsor Great Park, where we 'met' King George III and enjoyed wonderful views over Windsor Castle and towards Wembley and Heathrow.
The weather remained pleasant throughout the event duration, allowing us to have a fantastic time sharing our last moments of the trip together. It's safe to say we all thoroughly enjoyed the residential and wouldn't hesitate to return.
Those of you who get an opportunity to attend Cumberland Lodge, I strongly recommend you go! I knew maybe five people on day one, but by the end of the event, I had networked with almost everyone and made many new friends. It was undoubtedly an incredible experience of building research skills, inspiration, bonding and a lot more!